Aldelano Solar will provide off-grid relief to hurricane-devastated Antigua, Barbuda and British Virgin Islands in the form of solar products that can produce drinking water and power.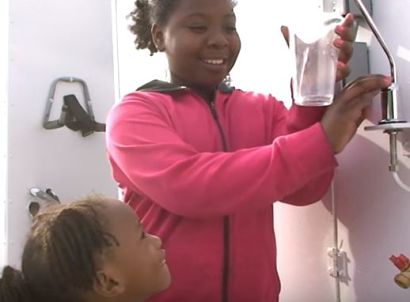 The company has developed a line of products that provide off-grid refrigeration, water generation and power generation after a natural disaster. The designs bring relief and infrastructure by supplying clean drinking water, refrigeration/freezing cold storage, and renewable power to a community.
Aldelano Solar is also engaged in discussions with Puerto Rico to provide products that can deliver clean drinking water and power generation.
Aldelano is in the process of shipping Antiqua, Barbuda and British Virgin Islands several Solar Coldboxes, PowerPaks and nearly 100 Solar WaterMakers after Aldelano's Founder, Al Hollingsworth, visited Caribbean Islands and met with British Virgin Islands OBE Premier the Honourable D. Orlando Smith, the Deputy Premier and Minister of Natural Resources the Honourable Dr. Kendrick D. Pickering, District 2 Representative the Honourable Melvin M. Turnbull, and other government officials.
The company's Solar PowerPak/Generator can power up to 7 households, while the flagship Solar ColdBox, provides industrial sized cold storage including refrigeration and sub-zero freezing. Lastly, the Solar WaterMaker, can produce 16,000 servings of water per day by gathering moisture from the air and generating solar energy.