Bermuda General Agency Ltd. has signed an agreement with Seabased AB of Lysekil, Sweden, to purchase two 20 MW wave energy parks in the Caribbean. Seabased designs and installs offshore parks that convert ocean waves to electricity for the grid. Feasibility studies of the Caribbean project will begin on several islands this summer, and phase one is expected to be operational by the fall of 2019.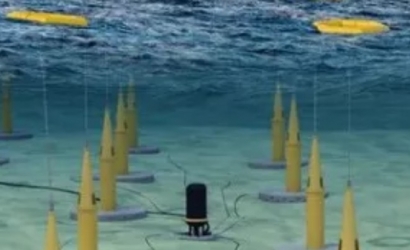 Phase one of the first 20 MW is a 5 MW pilot project in the Bahamas. Brown says many islands are competing to be among the first to have wave parks. According to the agreement, Seabased will design, manufacture, install and manage the maintenance of the wave parks.
"BGA and its leadership are very forward-thinking and committed to protecting the environment of the Caribbean," said Seabased CEO Øivind Magnussen. "We believe that our technology, which has been developed over two decades, with 100+ unique patents, is a perfect option for islands like those in the Caribbean with desirable wave climates and a high need for energy. Yet it takes people with vision to help really bring wave energy into its proper place among renewables – BGA and its supporter, the Bank of Butterfield & Son, have that vision."
The permitting process has already begun in several Caribbean jurisdictions, making the Caribbean islands pioneers in bringing wave energy forward.
More than 40 million people live in the Caribbean region, which comprises dozens of islands stretching out over an area of 1.063 million square miles. Each year that population nearly doubles as tourists descend on the area, known for its natural beauty and history. Historically, the Caribbean has relied on fossil fuels such as diesel, but the area is becoming increasingly committed to finding renewable solutions to its energy needs.
Credit: Renewable Energy Magazine